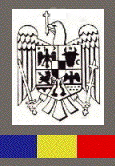 UPDATES:
Tradition Food Market Opens in Bucharest see
Peasant Museum Bucharest see
Alba Julia Fortifications Eur 50 Million Restoration (Sept 20) see
SPECIAL CULTURAL SITES
SOCIETY FOR ROMANIA STUDIES (USA) go to
NATIONAL MUSEUM OF ART OF ROMANIA go to
THE PEASANT MUSEUM IN BUCHAREST

See a virtual web intro to traditional Romanian cultures (more)
THE ASTRA MUSEUM IN SIBIU

A world-class open-air ethnographic museum (more)
BRAN CASTLE IN BRAN

A Carpathian strong-point guarding ancient N/S trade routes (more)
HERITAGE and HISTORY
. . . Historic sites, folk arts, and museums listings

. . . History Timeline (more)
– – – Royal family (more)
– – – Ploesti Oil Air Raids WW II (more)
– – – Sibiu – A City Reborn (link)
CURRENT
Cultural Events and News in Bucharest & Romania

A comprehensive web site with very well selected descriptions of diverse cultural activities, galleries, personalities, activities, and funding.
Cultural Site
excellent photo portfolios (galerie.liternet.ro)
Pop Culture: Romania/Bulgaria BBC (Jan 2, 2007)- (more)
Short clips of artists
Vivid Magazine for current articles in English on a broad array of subjects (link)
NOTABLE NAMES See: longer listing
Constantin Brancusi, Abstract Sculptor, 1876-1957 more
Emil Cioran, Philosopher, 1911-1995 more
Mihai Eminescu, Poet, 1850-1889 more
Go to Eminescu translations by Adrian Sahlean of Boston and "Legend of the Evening Star" (Eminescu) Off-Broadway (see)
George Enescu, Composer, 1881-1955 more
Tristan Tzara Dada Movement (more)

BACKGROUND INFORMATION
* Architecture (more)

* Film (more)
* Literature (tbd)

. . . Mihai Eminescu, Poet, 1850-1889 more

* Minorities

– – – Jewish Community (more)
– – – Roma Community Celebrates 150 Years of Freedom (more)
* Music

– – – Thalia Concert Hall (more) – Sibiu (Hermannstad)

* Painting

– – – Jean Negolesco 1920s (more)

– – – Amedeo Preziosi 1860s (more)

– – – Aurel Jiquidi 1920s to 1960s (more)

* Religion
– – – Edict of Turda (Torda) 1568 (more)- Religious Toleration

. . . Boom in Orthodox Church Construction (more)

. . . Orthodox Church – photos (more)

. . . Orthodox Monasteries – descriptions and photos (more)

* Sociology
. . . Orthodox Monasteries Comprehensive Website (see)
– – – Romania Sociology Review (more) – reinstituted after 50 yrs of communism)

* Sculpture

– – – Irimescu – Died Oct 2005 Age 102: A great sculptor (more)

* Theatre (tbd)
ROMANIAN STUDIES – ACADEMIC CENTERS
. . . centers in US and worldwide links
OTHER LINKS
ECUMEST (more)
Ministry of Culture and Religious Affairs more
Romanian Academy more
Romanian Cultural Institute more



MASSACHUSETTS Connections with Romania

The
Asociatia Romanilor din New England (AR-NE)
founded in 2010 as a focal point for Romanian activities and organizations (
see listing/links
) in New England
See:
website

The Aspera Foundation (Lincoln, Mass), founded by Lidia Bradley (originally from Brasov, Romania), maintains an excellent site offering access to a large inventory of Romanian 'oral history records'

See:
more

Mid-career training programs offered by the Carroll School of Management (Boston College) for students of the OK Service Corporation in Bucharest. For details contact the office of Prof. M. H. Safizadeh

The Development Medicine Center of Cognitive Neuroscience of the Children's Hospital of Boston/Harvard Medical School runs the Bucharest Early Intervention Project (BEIP) and founded the Institute for Child Development (Bucharest –
article
and
listen
to NPR from Romania . The project is headed by Dr. Charles Nelson.
More
The
First Parish Church of Concord
supports varied activities in Romania. This includes the Transylvanian Archives (
more
) project aimed at maintaining links to the founding in 1568 of the Unitarian Church in Cluj, Transylvania.
Global Arts, Inc.
, a U.S. non-profit
see
, plans and implements projects that promote awareness of Romanian creative arts and sciences in the United States.
Lawrence Academy
(Groton) exchanges with
Mihai Viteazul National College
(h.s.) in Bucharest: teachers [
first
and
second
] and
students
. The program was started in 2004.
Romanian Artists Tile Project (Boston 2005) (see)



'
ON-LINE' CURRENT PUBLISHED BOOKS:
go to
Excellent site for downloads

Copyright © D. Dimancescu, Cambridge, MA.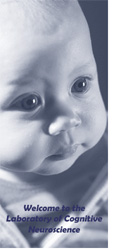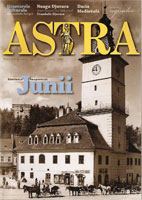 NEW – ASTRA MAGAZINE
Issue #1 reviving an older publication

A superior national publication edited by Nicolae Pepene in Brasov Click on images to enlarge