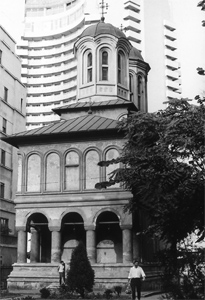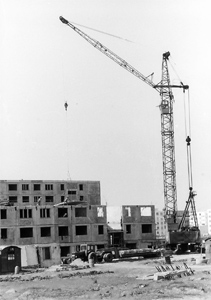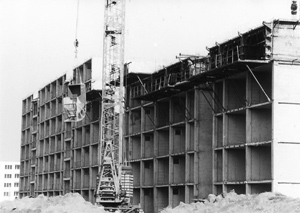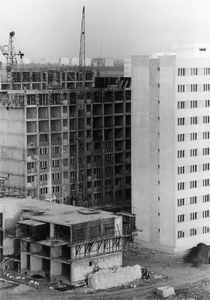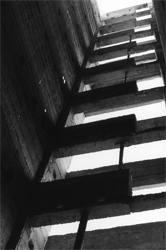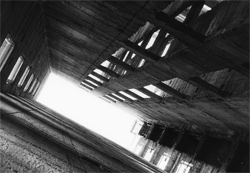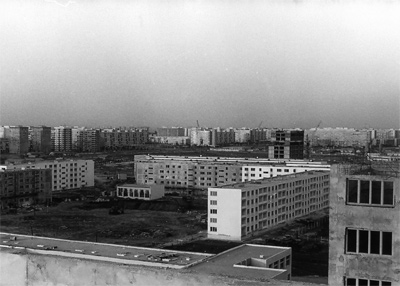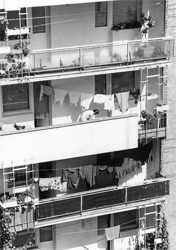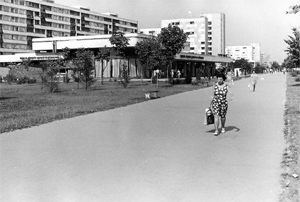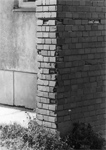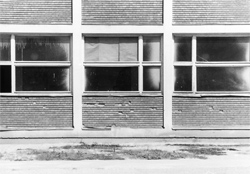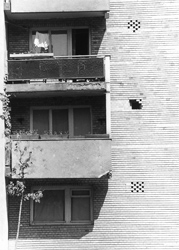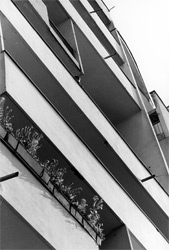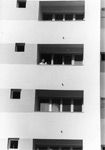 Drumul Taberei (Bucharest) During Construction in 1968 - Novel Techniques
Text and Photos © by Dan Dimancescu
During this period Romania became known as an innovative center in construction technology. The photos on this pages (see details by
clickling
on any one picture to enlarge) show three distinctly different methods of construction. One evolved by building the 10-12 story tall vertical walls first; another (
middle left
) was based on pre-cast flat slab panels fit together (a method commonly used in Russia), and the third was a novel use of molds (
left
) around which cement was poured. These molds were also heated to allow year-round activity in the coldest weather.
Constructed rapidly, the detailing was frequently very poor and materials shoddy.
Today, the neighborhood is bustling though services in buildings are peripatetic. One building, for example, has broken elevators forcing residents to walk up to 10 stories. Trees in green spaces are 5-6 stories high.
During this period the Intercontinental Hotel was built as a showcase project in the center of Bucharest. Seen in the background (left), in the basement was located Romania's first automatic car wash, a facility which I photographed only to be promptly arrested. Unbeknownst to me the underground space was considered a 'security' zone.
See details and enlarge by clickling on any one picture
During the 1960s, the Romanian economy grew fast, a short period considered the most favorable and open of the 40 year Communist regime. In 1968 on a visit to Romania, I documented the creation of a giant new neighborhood, Drumul Taberei, as part of the Cities Project, a global study I directed of urban change in Europe (UK and Russia), Japan and the U.S.