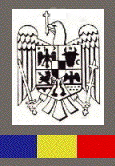 HERITAGE AT RISK
Clockwise from top:
- Golescu House (restoration by Pro Patrimonio)
- Valeni village abandoned farm house
- Saschiz village fortified church tower fracture
See
what is happening to a medieval Saxon church
ROYAL HERITAGE
More
background on past-present of the royal family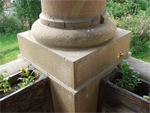 HERITAGE SITES OF SPECIAL INTEREST

. . . History Timeline (more)
- - - Royal family (more)

A Village that Wants to Live - Bogata
Arania Foundation see

Traditional architecture and folk industry
ASTRA Museum (Sibiu/Hermannstadt) see

Photo galleries of Saxon churches in Transylvania
Medieval Transylvania see

Saxon village area restoration and economic revitalization
Mihai Eminescu Trust see
PREM Report 2006 on restoration work see

Building and cultural site preservation
Pro Patrimonio see

Patrimony restoration and protection
Transylvania Trust see

Images of old Bucharest (see) - pre WW II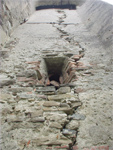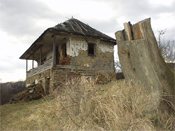 FOLK ARTS
photographed by Paul Nemes
and presented by Romanian Folk Art Galleries (Cluj-Napoca)


Easter Traditions
See

Painted Eggs

An ancient tradition still practiced as a treasured folk art.
See
more than 1000 examples elegantly photographed.
Christmas Traditions
See

Crosses
See
small handcrafted wooden crosses beautifully presented
Masks and Crafts
See
examples created by Tudor Seicarescu